Director Voted to Hall of Fame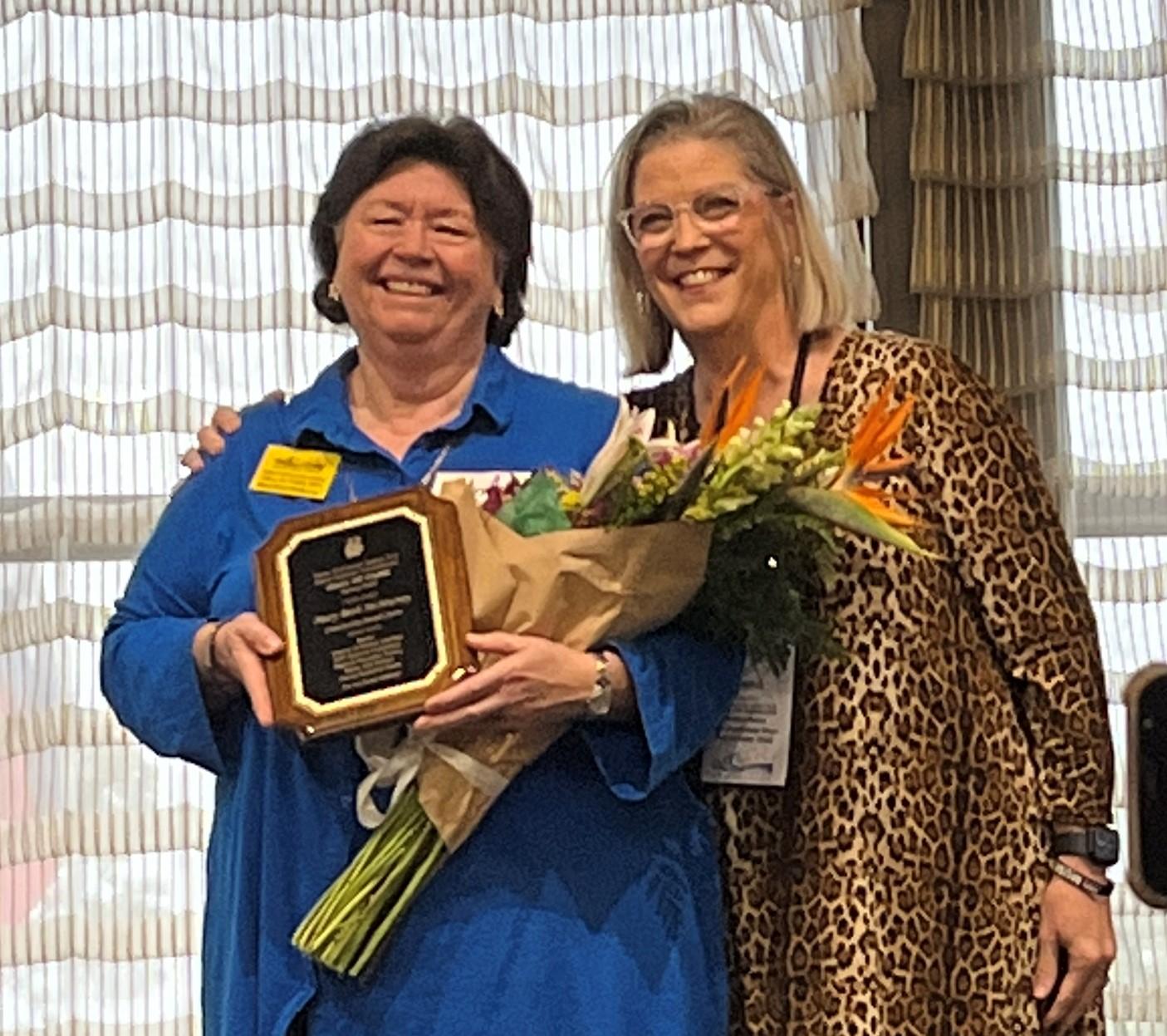 | | |
| --- | --- |
| Type of post: | Chorus news item |
| Sub-type: | No sub-type |
| Posted By: | Jill Harsch |
| Status: | Current |
| Date Posted: | Wed, Apr 5 2023 |
DIRECTOR
VOTED TO
REGIONAL HALL OF FAME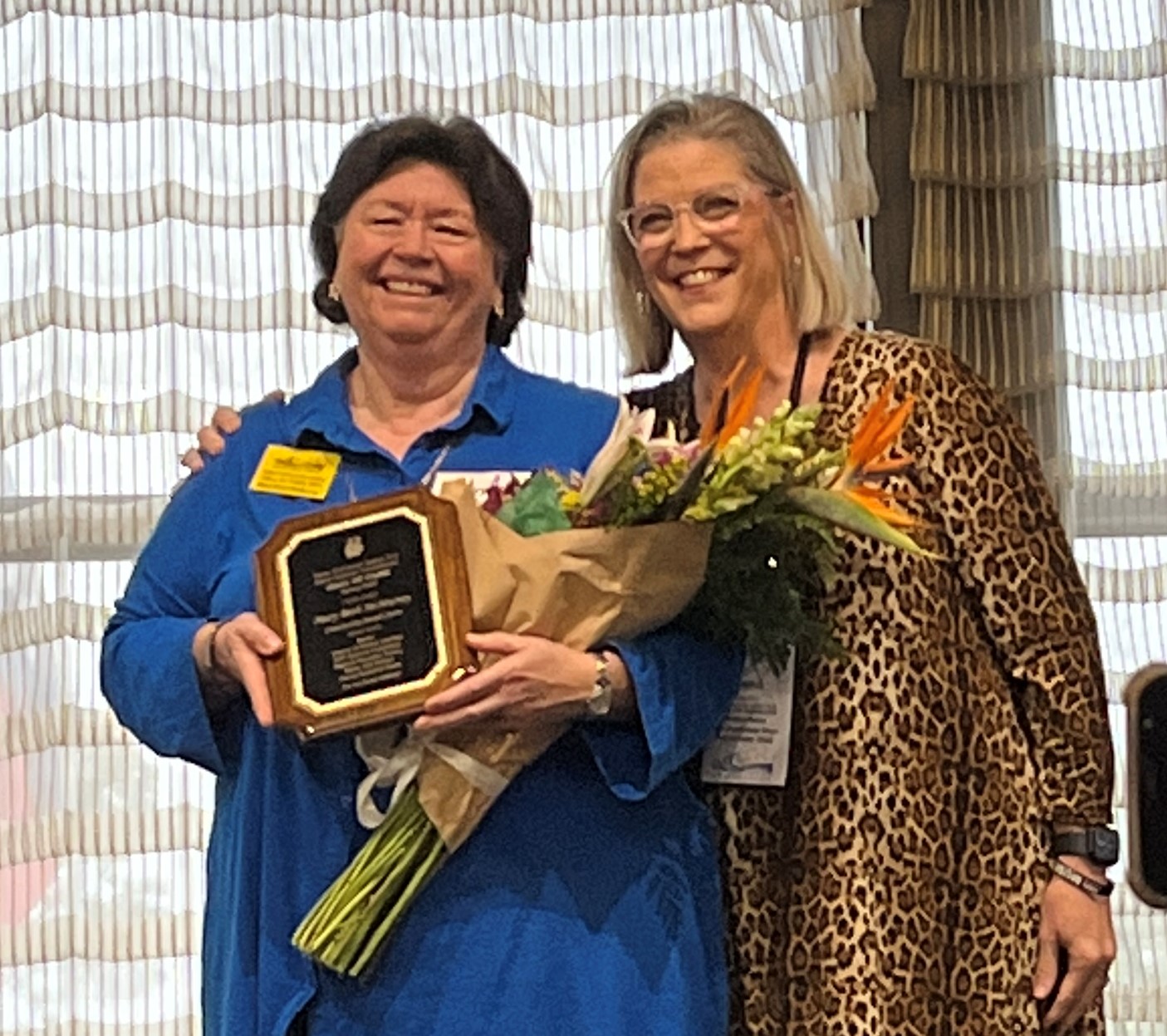 Each year the Regional Management Team of the Great Gulf Coast Region 10 of Sweet Adelines International, encompassing chapters in portions of Texas, Louisiana, Mississippi, and Alabama, selects for their Hall of Fame one member whose contributions to the region have helped further the mission of providing opportunities for education, performance, leadership, and personal growth to advance 4-part a cappella singing. The 2023 Hall of Fame honoree is Mary Beth McMurray, the director of the Crescent City Sound Chorus in New Orleans, LA.
Mary Beth McMurray is what you'd call a long-time barbershopper, often called a barbershop brat. Our research finds that this lady was only 8 years old when her mother, Kay McMurray, became a charter member of the Baton Rouge Chorus in 1960. Mary Beth was too young to join the chorus but would do her homework behind the risers while singing the tenor part along with the chorus. Somewhere between high school and college graduations she became a regular member on the risers. She attended Southeastern Louisiana University and obtained both Bachelor of Music Education and a Masters in Vocal Music degrees.
Mary Beth took over directing the Baton Rouge chorus when her mother stepped down and lead them to multiple top-5 regional finishes and the 1989 regional championship. In 1995 she retired as a music teacher in the Baton Rouge School District and moved to Fort Smith, Arkansas. During her years in Fort Smith, Mary Beth worked for a number of years with Girl Scouts and also as a substitute teacher (still doing that - band directors and choir directors love having Mary Beth come in to be their sub) and has always stayed in close contact with Region 10 friends and continued coaching and attending most Region 10 events and competitions. Crescent City Sound Chorus asked Mary Beth to be their director in 2010. Even though she lives in Fort Smith the chorus was able to setup Skype at rehearsals and Mary Beth drives down at least once a month to rehearse with the chorus in person.
Mary Beth has served the Region 10 Music Education Faculty and spent 5 years as Director of Musical Activities, well known as the DMA. She has also traveled to coach choruses in Region 10 and served as a mentor to other directors.
I am sure that you will all agree that Mary Beth McMurray exemplifies the leadership, commitment, and dedication and educational traits that we hope to find in our Hall of Fame members.
Congratulations to Mary Beth on this well-deserved recognition.