A dozen cancer survivors will be honored during the Cancer Crusaders' Celebration of Life luncheon Sept. 24. One of them is a former member, Kelly Fernon-Shaw, of River Ridge, who has taught high school in Orleans and Jefferson parishes, and is a second-generation Sweet Adeline in the Crescent City Sound Chorus.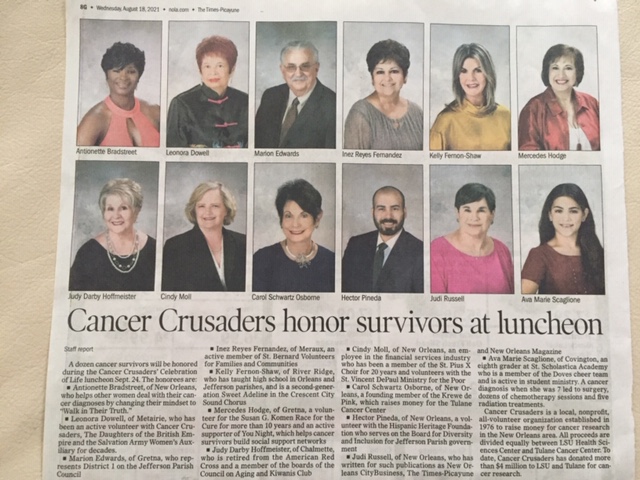 Read the full article here (
https://www.nola.com/news/communities/crescent_city/article_bb93c30a-fadc-11eb-be59-433c2f4c8e13.html
).