Description: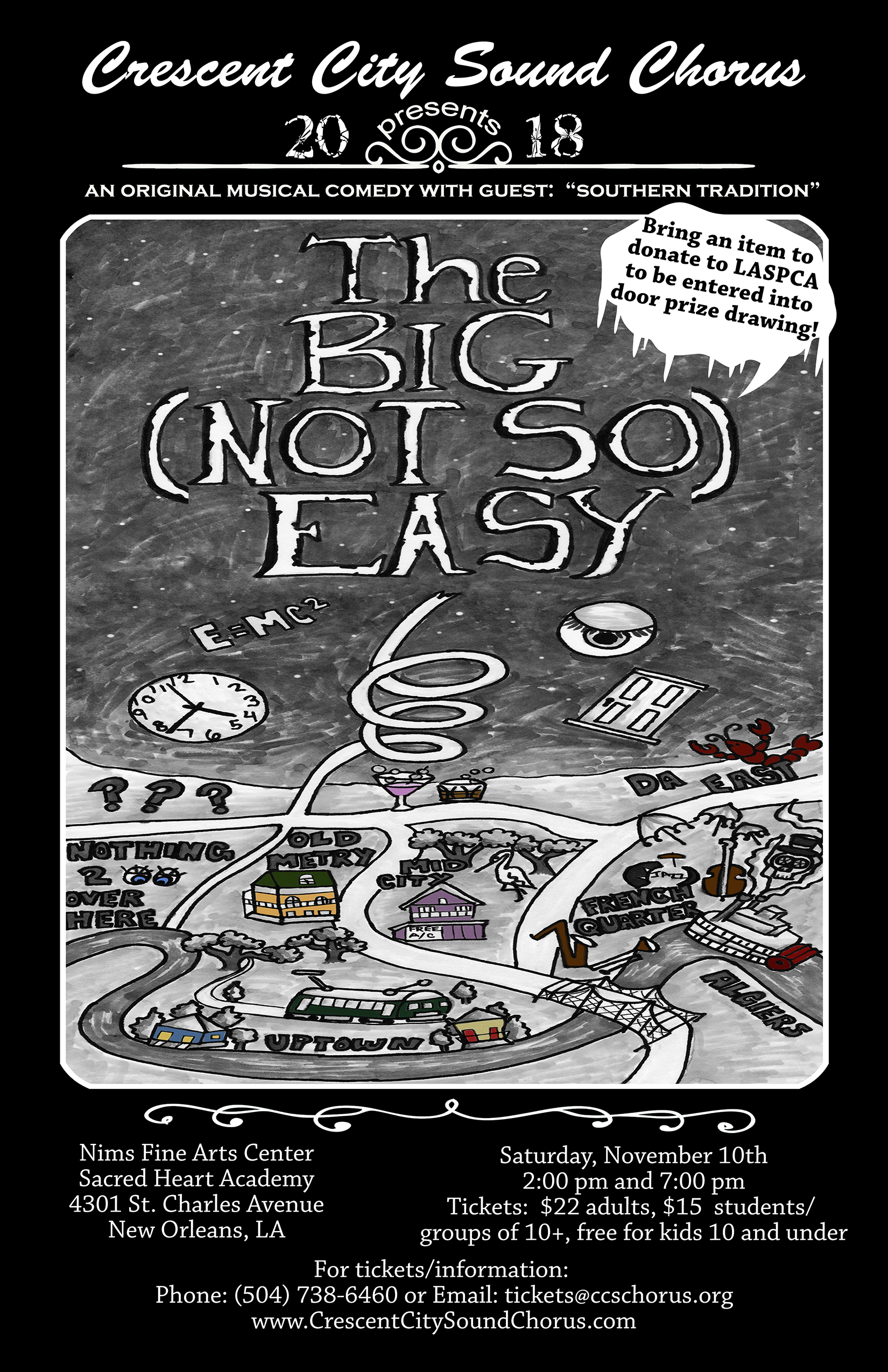 Join the Crescent City Sound Chorus for our fall show, a musical comedy with bizarre twists and turns, and of course, music! Special guest: "Southern Tradition" Special 15 minute "lagniappe" pre-show featuring music by quartets and more!

Bring a monetary or item donation for our co-host, LA-SPCA, to be entered into the door prize raffle! Visit the LA-SPCA's Facebook page: https://www.facebook.com/thelaspca

TWO PERFORMANCES! 2:00 pm and 7:00 pm Tickets: $22, adults, $15, students and groups of 10+, children under 10 FREE!